Rocketweave's crew are resilient problem solvers. We pull together people, process and technology in pursuit of success.
Rocketweave is a close-knit group of business consultants and their former clients who realized after decades of working together that there was a better way to deliver business process and scaling solutions to companies facing rapid growth. With our cumulative expertise and passion for creating business system solutions that deliver long-term value, we realized we had a unique opportunity to help organizations recognize their full potential efficiently and effectively. Today, above all else, we strive to give you full control of your systems and the fullest possible realization of the growth of your enterprise.
At Rocketweave, we believe the business of delivering management consulting services desperately needs reinvention. Consultants notoriously oversell their services, under-design their solutions, overcharge with their fees, and finally overstay their welcome. It doesn't have to be this way.
Rocketweave's goal is to fix this problem by bringing simplicity, transparency, and fair pricing to businesses. We're committed to clear, concise, up-front communication to establish project scope and boundaries for fixing your problem and delivering ongoing value.
We don't believe in extra costs or hours buried in the fine print. We want to get in and get out and empower you to maintain your current project and fix future ones cost-effectively and efficiently, the first time. We won't abandon you, but we build projects you can operate and maintain on your own, and as each project nears conclusion we proactively implement knowledge transfer to ensure that you can take control. If you notice us sticking around (unless it's for the beer), we're not doing our job.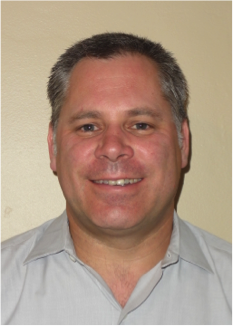 Patrick has been connecting business process with data since the early 1980s—principally in financial, software, and insurance/actuarial arenas. He has decades of experience with major relational database and business intelligence platforms and is very excited about the arrival of contemporary data technologies, including multi-dimensional, NoSQL, and big-data, and especially those that can be served as a cloud platform.
In addition to getting excited about how tight code, good data modeling, and a robust understanding of business process can work together to provide maximum value to a fast-growing business, Patrick is also in a never-ending pursuit of a good golf swing and the perfect margarita (with decidedly more success in the latter department). In more recent years, he has taken to creating large-scale, community-wide puzzle-solving scavenger-hunt events, and seeking out interesting spots on the Sonoma coastline with his family.
Scott has over 25 years of experience in business software and systems development, with a primary focus on multi-party systems integration including cloud- and service-based platforms. He has implemented global trade facilitation and financial supply chain solutions for organizations including Levi's, Guess?, Columbia Sportswear, Coface, Bank of America and Hang Seng Bank Ltd. In the decade prior to joining the Rocketweave team, Scott held various customer-facing positions with NYC-based TradeCard, Inc. (now InforNexus) and senior positions at large and small consultancies.
Raised on the East Coast, Scott came back to California in the early 1990s to work on a project with the US Environmental Protection Agency and has been calling San Francisco home ever since.  …and of course living in San Francisco means lots of collaboration with startups and project teams on the side.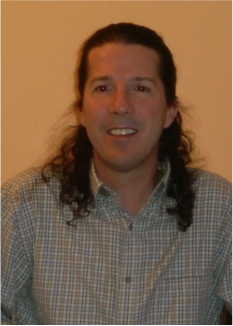 Albert is an experienced business systems analyst on a mission to reduce operational costs by improving business processes and systems to facilitate strategic objectives. He specializes in data analysis, project management, process design, and translation of business requirements into system requirements. He joined RocketWeave after a long-term stint in pre-IPO system readiness projects in accounting, finance, and sales ops functions.
His approach to solving problems places a strong emphasis on communication with stakeholders. He strongly believes that communication encourages collaboration and that collaboration is at the heart of healing the growing pains all businesses go through.
Albert's idea of a perfect meal involves words not normally mentioned alongside food, such as atomic, lava, explosive, and painful. Preferably washed down with a cold Yuengling.